Getting professional help for addiction at an inpatient treatment center is possible even if you don't have health insurance or a lot of money in the bank. 
Residential rehab often entails a significant expense. But the good news is that there are thousands of credible facilities offering treatment programs at various price points, from the most affordable to the most luxurious. And, perhaps more importantly, there are several different payment options available that can help you cover the costs of treatment.
Getting help pays off, and may even save you money in total healthcare costs over time. That's because healthcare costs can be 2-3 times higher if you have a substance use disorder1 in addition to a chronic medical condition. A guide on the principles of drug addiction by the U.S. National Institute on Drug Abuse (NIDA) reports that the total savings of addiction treatment can exceed costs2 by a ratio of 12 to 1. The same NIDA guide goes on to explain that these "major savings to the individual and to society also stem from fewer interpersonal conflicts; greater workplace productivity; and fewer drug-related accidents, including overdoses and deaths."
We understand how concerns over the cost of rehab may still prevent you from working toward recovery. Keep reading to learn how much rehab costs and what financing options might be available to you.
Price Levels of Addiction Treatment
The variety of treatment options and therapies available for alcohol or substance abuse is extensive. Because of this, there's not really a standard price for rehab and different programs can have vastly different costs. In the U.S., the cost of residential rehab programs can range from more affordable options that cost less than $10,000 to premium, single-client addiction treatment centers that can cost upwards of $80,000.
Several elements determine how much treatment at different rehab facilities will cost.
Factors That Influence the Cost of Rehab
Type of Treatment
The word "rehab" can refer to many kinds of programs. The most common of these are outpatient treatment, partial hospitalization programs (PHP), and inpatient treatment, also known as residential rehab. The difference between most of these is whether you go home every day after treatment sessions (outpatient and PHP) or whether you live and receive care 24/7 for an extended amount of time at a facility (inpatient/residential). 
Typically, more time spent at a center results in higher treatment costs. One study by the U.K.'s National Institute for Health and Care Excellence (NICE) reports that "a course of outpatient treatment averaged less than 10% of the cost of inpatient treatment."3 Though residential treatment programs may be slightly more effective for some people, "preference might still be given to non-residential treatment based on cost-effectiveness." 
Location
Highly desirable settings, like the beach or mountains, will likely increase the cost of treatment. But, traveling abroad for substance use treatment can sometimes be less expensive than getting treatment locally because of the cheaper costs of operations in different locales, like Thailand or Bali. Garry Irvin, Admissions Manager at The Dawn Rehab describes the cost of drug rehab in Thailand:
"Clients coming from Western countries, from the US, from Australia, UK, would be able to get three or four months' worth of treatment here for what they would get for a month back at home." 
Services Offered
The cost of rehab may increase with additional treatments like detox, medication-assisted treatment (MAT), complementary therapies, or aftercare. These may be offered as optional "add-ons" at an extra cost depending on the facility.
Program Length
The standard length of say at a residential rehab facility is 30, 60, or 90 days. Program rates generally increase according to how long you stay.
Amenities
Treatment at centers with luxurious accommodations and exclusive amenities, like pools and lounges, fully-equipped gyms and sports courts, and business centers or computer labs will likely cost more.
It's important to remember that the cost of a treatment program doesn't always correlate with the quality. In other words, just because you're paying top dollar for a program doesn't mean you're necessarily getting the best treatment, and vice versa. 
There are many factors to consider, other than cost, that can help you determine the quality of drug and alcohol treatment programs and facilities. If you're interested in a particular location or facility, the best thing to do is to call and talk to their admissions team to learn more about any specific benefits, prices, and payment options.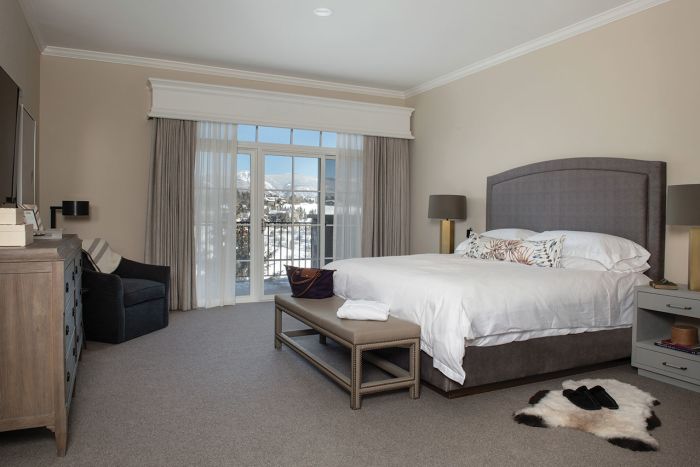 Using Insurance to Pay For Addiction Treatment
Before you can use insurance to pay for addiction treatment, you need to know the following: 
1. Does your insurance plan cover the type of treatment you're considering
2. Does the center you're considering accept insurance? 
Will My Insurance Cover Rehab Expenses?
Today in the U.S., most private health insurance policies do cover addiction treatment4 costs. In 2014, the Affordable Care Act (ACA) classified addiction and mental health treatment as essential health benefits,5 thus requiring insurance plans to cover these types of care.
Even though having insurance may increase your opportunity to receive treatment, in 2018 only 13.4% of insured adults with a substance use disorder received treatment.6 Additionally, spending on substance use disorder treatments7 is just 0.6% of overall private insurance spending. 
Understanding what your insurance plan covers can be difficult, but it's essential to make sure you're taking advantage of all of your insurance benefits. The best way to know if your insurance plan covers substance use treatment is to call and discuss your plan details with a customer service agent at your provider. 
Which Alcohol and Addiction Rehabs Accept Insurance?
Since the ACA was passed, most US rehab centers will accept insurance in addition to offering multiple payment options. If this information isn't listed on the center's website, an admissions officer can give you those details when you call. Per Jerry Vaccaro, President of All Points North Lodge in Edwards, Colorado,
"Because we're in the U.S. and we've got the Affordable Care Act…the vast majority of people who come to us have insurance. Some choose not to use it for a variety of personal reasons. In the facility, I'd say at any one time, probably 70% to 75% of our clients have insurance and are using it and the rest either choose not to use it or don't have it." 
How Medicaid and Medicare Can Help Cover Treatment Costs
In the U.S., eligible recipients of Medicaid or Medicare can use these federal- and state-funded health insurance programs to also help pay for treatment. 
Medicaid is free or low-cost health care for people who meet low-income requirements, whereas Medicare is a US federal health insurance program for adults over 65 or under 65 with a disability, regardless of income. As one report explains, "To more broadly cover uninsured individuals, the Affordable Care Act includes a provision that allows states to expand Medicaid coverage. Benefits include mental health and substance use disorder treatment services8 with coverage equivalent to that of general health care services." 
Each state has different eligibility rules and treatment coverage, which often change annually, and not all facilities accept Medicaid/Medicare as a form of payment. You can find an addiction treatment provider that accepts Medicaid/Medicare by contacting the Substance Abuse and Mental Health Services Administration (SAMHSA).
Paying For Rehab With Grants, Public Funds, and Scholarships
With or without insurance, you may still need additional funding to fully pay for treatment. As the U.S. Surgeon General's 2016 report on addiction elaborates, although insurance coverage is critical for individuals with substance use disorders,9 "it is unlikely to cover all the services that such individuals may need, such as crisis services (e.g., emergency treatment intervention), housing, supported employment, and many community prevention programs and services (e.g., school-based prevention programs)." 
There are public funds available through government organizations like the U.S. Department of Veterans Affairs, as well as grants from private institutions, like SAMHSA, and even scholarships from some rehab centers directly. 
It's historically documented that, in the U.S., state and local governments have been "the largest source of spending on substance use disorder treatment."10 In 2009, excluding Medicaid expenses, their funds covered $7.6 billion—nearly a third—of total spending on substance use disorder treatment. 
These forms of financial assistance to help pay for treatment are available because many institutions, including rehab centers themselves, recognize how vital treatment is and how financially beneficial it is for all of society for people to receive treatment. 
"Although the United States spends roughly $35 billion across public and private payers to treat substance use disorders, the social and economic costs associated with these disorders are many times higher: Annual costs of substance misuse and substance use disorders in the United States are estimated at more than $400 billion," according to the Surgeon General's report. "Thus, treating substance use disorders has the potential for positive net economic benefits,11 not just in regard to treatment services but also general health care."
To find out if a particular rehab center offers scholarships and how to apply for the reduced costs, contact the center directly. An admissions specialist can help you navigate the process of getting funding for treatment. 
Additional Rehab Treatment Financing Options
If you don't have insurance, or perhaps don't want to use your insurance coverage for whatever reason, there are other payment options: financing directly from a treatment center, personal loans from family and friends, personal loans from a bank, or paying via credit card.
In general, the main goal of getting financing is to decrease or eliminate your out-of-pocket financial obligations. To that end, choosing a credit card or a loan with low interest rates and manageable payback terms may be preferable. 
Some credit card companies offer deferred interest rates for medical-related expenses, including substance and mental health treatment. Furthermore, some centers offer financing options directly from their own funds or work with third-party lenders to create affordable loan packages. 
Rehab can be a life-changing (and life-saving) experience, but it does often entail a sizable investment.
Please note that it's important to speak with your own financial advisor before taking action that will financially affect your future. 
Using Your Own Money to Pay for Treatment
Another way to fund treatment is to self-pay using savings or other assets. In fact, this is one of the most common ways to pay for rehab. Do note that many rehab centers require full payment upfront. Alternatively, you can ask about any payment plan options such as putting down a deposit to secure your spot and then paying off your treatment in increments or monthly payments. Heather Charlet, Director of Admissions, explains the process at Gallus Detox Center in Colorado:

"We can put clients on a bit of a payment plan to take a percentage of that upfront and then spread the rest of the payment out over several months. We then also work hard for the verification of benefits to be able to reimburse them as much as possible. We do everything we can to try to make it as cost-effective as possible."
Again, the best way to know what options your rehab center offers is to call them directly. 
Your Recovery Is Worth the Cost of Rehab
No matter how much residential rehab may cost, it is worth it to get the help you need—both in the short term and in the long run. This isn't just because treatment may save your life, but also because addressing your addictions or mental health conditions now can help reduce your total healthcare costs throughout your lifetime. 
As the U.S. Surgeon General's 2016 Report on Alcohol, Drugs, and Health describes, "Costs associated with substance use disorders12 are not limited to health care. The accumulated costs to the individual, the family, and the community are staggering and arise as a consequence of many direct and indirect effects, including compromised physical and mental health, loss of productivity, reduced quality of life, increased crime and violence, misuse, and neglect of children, and health care costs."
When viewed from this perspective, you can see how the reduction in your future health care costs that are associated with treatment and recovery "would more than cover the cost of addiction treatment."13 
We know the expense of inpatient treatment can seem intimidating at first. But, your financial concerns don't have to be roadblocks on your path toward recovery. There are many different paths you can take to get the help you need, no matter what your budget or financial circumstances are.
See our collection of luxury rehabs to find centers offering recovery programs in various price ranges, as well as those that accept insurance.
---
Frequently Asked Questions About Rehab Costs
How much is rehab?
The cost of private inpatient rehab in the U.S. ranges from under $10,000 for affordable options to over $80,000 for luxury centers. Most 30-day programs at luxury rehabs cost between $25,000 to $50,000.
Is rehab worth the money?
Getting help pays off and can save you money in overall healthcare costs. Total savings from addiction treatment can exceed costs by a ratio of 12 to 1, according to the U.S. National Institute on Drug Abuse (NIDA).
How can I pay for rehab?
You have various options. Most U.S. rehab centers accept insurance and many private health insurance policies cover addiction treatment. You can use Medicaid or Medicare, or public funds and grants if you're eligible. Some rehabs offer scholarships.